Our Headquarters - The Villa Schutzenberger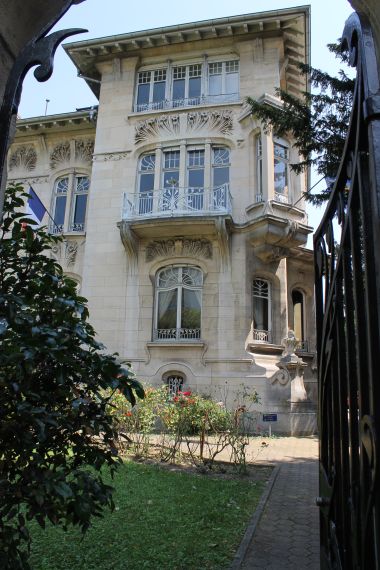 The European Audiovisual Observatory's headquarters are situated in the beautiful art nouveau Villa Schutzenberger on Strasbourg's Allée de la Robertsau, the main axis leading to the Council of Europe.

Built in 1900 by the architects Berninger and Krafft, the Villa Schutzenberger is one of the finest examples of art nouveau architecture in Strasbourg. The details of its internal and external architecture have been closely associated to the identity of the Observatory ever since we took up working residence in this magnificent building in 1992. The Villa is made available to the Observatory by kind permission of the City of Strasbourg.

Further information on how to reach our headquarters on our contacts page.

When using these photos, please mention: © Francisco Javier Cabrera Blázquez.
Follow us on Social Media
Follow us on Social Media