How can Europe ensure better respect of diversity and inclusion in its cinema, television and VOD industries? There has long been a keen awareness of the principles of equality and non-discrimination based on gender, origin, or disabilities enshrined in European media legislation. But more recent social changes, in particular concerning the position of women in the workplace and the #blacklivesmatter development have meant that diversity and inclusion have more recently come into sharper focus. What of the audiovisual industries in Europe? How are we ensuring better D&I in the creative processes of content production? And what about our on-screen representation of society in films, series and other audiovisual content?
---
Welcome and Introduction to the workshop
Maja Cappello, Head of Department for Legal Information, European Audiovisual Observatory
Session 1 - D&I Off-screen
Moderation by Maja Cappello
Introduction: Francisco Cabrera, Senior Legal Analyst, EAO
UK diversity data: methods and results: Amy Turton, Project Manager, Creative Diversity Network, Diamond
The gender pay gap: good practices against inequality: Pauline Durand-Vialle, CEO, FERA - Federation of European Screen Directors
Highlights from the "Good Practice Handbook": Daphne Tepper, Director, UNI Europa
Discussion
Stefan Tromel, Senior Disability Specialist, ILO - International Labour Organization
Camille Laville, Advisor, Research Unit, CSA, Belgium
Annika Rasanen, Public affairs, Netflix
Pilar Orero, Member of ICT expert group, European Disability Forum
Laura Houlgatte, CEO, UNIC - International Union of Cinemas
Hallvard Gorseth, Anti-Discrimination, Diversity and Inclusion, Council of Europe
Session 2 - D&I on-screen
Moderation by Julio Talavera, Film and Audiovisual Analyst, EAO
Introduction: Sophie Valais, Senior Legal Analyst, EAO
From gender equality to broader diversity on-screen: the approach of film funds: Anna Serner, CEO, Swedish film fund
Promoting D&I on-air: a comprehensive and long-term strategy: Miranda Wayland, Head of Creative Diversity at BBC
Assessing the perception of diversity on TV: the CSA Barometer: Géraldine Van Hille, Head of Department for Social Cohesion Missions, CSA, France
Discussion
Claudia Vaccarone, Media expert
Sarah Brunet, Policy Officer - Creative Europe Programme / MEDIA, EU Commission
Justina Raizyte, Head of Development and Policy, EASA - European Advertising Standards Alliance
Teresa Maria Muñoz Guerra, Responsible for equality, RTVE, Spain
Stephanie Comey, BAI - Broadcasting Authority of Ireland
Wrap-up and closing words
Maja Cappello, EAO
---
Meet our expert panel
Sarah BRUNET, European Commission
Since October 2018, Sarah Brunet is working for the European commission as a policy officer in DG Connect, following the media program of Creative Europe. She is involved in several non-profit organisations committed to diversity and inclusion, including a mentorship program for women in music created by the national indie label French federation (FELIN).
---
Francisco Javier CABRERA BLÁZQUEZ, European Audiovisual Observatory
Francisco Javier Cabrera Blázquez is a Legal Analyst in the Department for Legal Information of the European Audiovisual Observatory and Deputy Editor of IRIS – Legal Observations of the European Audiovisual Observatory. He began his legal training at the University of Castilla-la Mancha and went on to obtain a further qualification (LL.M. in German Law) at the Institute for European Law of the University of Saarland, where he specialised notably in Intellectual Property Law.
---
Maja CAPPELLO, European Audiovisual Observatory
Maja Cappello joined the European Audiovisual Observatory in Strasbourg as Head of the Department for Legal Information in 2014. Before joining the Observatory, Maja Cappello previously worked for the Italian regulator AGCOM from 1998 and was Head of AGCOM's Digital Rights Unit of the Media Services Directorate. She was also Vice President of EPRA from 2011 to 2014. She holds an LLM in EU law and a PhD in European social law after graduating in Law in 1994.
---
Stephanie COMEY, Broadcasting Authority of Ireland
Stephanie Comey is a Senior Manager with the Broadcasting Authority of Ireland since 2003. She is currently responsible for broadcasting policy development initiatives including Media Literacy and Sectoral Development. She developed the BAI Gender Action Plan launched in April 2018, which aims to increase the number of women both on- and off-air in the Irish audiovisual sector.
---
Pauline DURAND-VIALLE, FERA - Federation of European Screen Directors
Originally from Paris, France, Pauline Durand-Vialle has worked in film distribution and international sales. She joined FERA - Federation of European Screen Directors from her previous position as Deputy Manager in charge of European Affairs at La Société des réalisateurs de films (SRF), where she worked for five years. She is the Chief Executive of FERA since February 2014.
---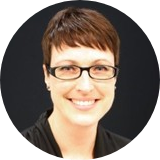 Anne FOSTER, BBC
Anne Foster has been Head of Workforce Diversity & Inclusion at BBC since January 2020. She has extensive experience in the field of diversity and is also a member of the Government's Race Disparity Advisory Group, an Associate of Inclusive Employers, and a member of London South Bank University's Equality, Diversity and Inclusion Steering Group.
---
Hallvard GORSETH, Council of Europe
Hallvard Gorseth is Head of the CDADI - Steering Committee on Anti-Discrimination, Diversity and Inclusion at the Council of Europe. The CDADI was set up by the Committee of Ministers in 2019 to promote equality for all and build more inclusive societies, offering effective protection from discrimination and hate and where diversity is respected.
---
Laura HOULGATTE, UNIC - International Union of Cinemas
Laura Houlgatte joined UNIC - International Union of Cinemas in March 2015 as a European Affairs Executive and was appointed CEO in August 2017. A graduate of the Strasbourg Institute of Political Sciences (Sciences Po), she worked for the Red Helmets charity in Paris and French Embassy in Dublin before moving to Brussels in 2011. She then worked for the British Council and the Federation of European Publishers.
---
Camille LAVILLE, CSA - Conseil Supérieur de l'Audiovisuel (Belgium)
Camille Laville is currently working as a researcher - advisor attached to the Studies and Research Department and to the Digital Transition at the Belgian Conseil Supérieur de l'Audiovisuel (CSA) Belgium. In this capacity, she works jointly on the development of research on diversity and gender equality issues. During her professional career, she has developed an expertise in the field of research on media and journalism, the political and economic environment of media and journalistic production.
---
Teresa MARIA MUÑOZ GUERRA, RTVE (Spain)
Teresa Muñoz Guerra has been working for Spanish Television TVE since 2001. She is currently working as Manager in charge of Gender Equality at the Wellbeing, Gender Equality and Diversity Area created in July 2018 in RTVE, as part of the Human Resources Direction. Teresa is part of the Equality Commission in RTVE, which takes care of the Equal Opportunities Plan, analysing gender balance, encouraging workers participation for equality and improving gender perspective in every area.
---
Pilar ORERO, European Disability Forum
Pilar Orero serves as Member of ICT expert group of the European Disability Forum. She is also the INDRA-ADDECCO Chair in Accessible Technology and full professor of Audiovisual Translation at the Universitat Autònoma de Barcelona (Spain), where she leads the TransMedia Catalonia Research Group. She is a world-leading scholar in media accessibility with vast experience in standardisation and policymaking.
---
Justina RAIZYTE, EASA - European Advertising Standards Alliance
Justina Raizyte is an advertising standards' professional coordinating European stakeholders in the area of self-regulation. As Head of Development and Policy at EASA she supports new initiatives, capacity building and dissemination of best practices for developing ad standards. With experience in carrying-out research and consulting the EU institutions and national governments, she specialises in the new digital advertising techniques as well as topics of gender depiction and marketing to children.
---
Annika RASANEN, Netflix
Annika Rasanen serves as a member of the Public Policy team at Netflix since 2019. She focuses on Public Affairs engagements. She has worked across Europe gathering experience from foreign policy, media and high technology. She has immense energy to fight for injustice and get the best out of people. A positive people-person, she considers powerful women her role models and wants to leave a lasting impact in the world. She holds an MA from the University of Turku in Finland.
---
Anna SERNER, Swedish Film Institute
Anna Serner is the CEO of the Swedish Film Institute. Before taking office in 2011, She was CEO of the Advertising Association of Sweden, and Managing Director of the Swedish Media Publishers' Association, where she was active in public debate on freedom of speech and the media's role in society. For the last 20 years she has given lectures and seminars on law, advertising, creativity and management. Anna Serner's tenure at the Swedish Film Institute is distinguished by her work for gender equality.
---
Julio TALAVERA MILLA, European Audiovisual Observatory
Julio Talavera Milla joined the European Audiovisual Observatory as Film Industry Analyst in 2013. Following a degree in Information Sciences from Universidad Complutense, Madrid and a specialization course on European Union studies from the Spanish National School of Diplomacy at the Ministry of Foreign Affairs, he worked in film production in Germany.
---
Daphné TEPPER, UNI Europa
Daphne Tepper is Director at the MEI department of UNI Europa. For the last three years she has been coordinating a research project on gender equality and diversity in the European audiovisual sector on behalf of a broad partnership of industry stakeholders (public and private broadcasters, independent producers and trade unions). The results of this project, including a Good Practice Handbook, are available online.
---
Stefan TROMEL, ILO - INternational Labour Organization
Stefan Trömel is a Senior Disability Specialist in the International Labour Organization (ILO) since August 2013. His current duties include the coordination of the ILO Global Business and Disability Network. Prior to that, between 2008 and 2013, he held the position of Executive Director of the International Disability Alliance, and between 1999 and 2004, he was the Director of the European Disability Forum (EDF).
---
Amy TURTON, DIAMOND - Creative Diversity Network
Amy Turton is Diamond Project Manager at the Creative Diversity Network (CDN). Diamond is the TV industry's diversity monitoring project conducted on behalf of the 5 main UK broadcasters. She is responsible for the day to day running of the project, producing Diamond's reports, and scoping out its future development. Prior to that, she was Senior Director of Policy and Research at Arts Council England.
---
Claudia VACCARONE, Media expert
Claudia Vaccarone is a marketing strategy & communications executive with a solid expertise in diversity, inclusion and gender equality. She currently advises media companies c-level on how to diversify their talent and reach gender parity. Prior to that, she served as Head of Diversity Programmes for Members at the European Broadcasting Union.
---
Sophie VALAIS, European Audiovisual Observatory
Sophie Valais is a legal analyst in the Department for Legal Information at the European Audiovisual Observatory. Before joining the Observatory, she developed expertise in the audiovisual sector in several European countries, working as a legal adviser in public and private organisations. She has specialised in the rights of authors and performers in the fields of music and audiovisual as a legal adviser on European affairs for collecting societies in Madrid and Paris.
---
Géraldine VAN HILLE, CSA - Conseil Supérieur de l'Audiovisuel (France)
Géraldine has been working for 9 years at the Conseil supérieur de l'audiovisuel (CSA) France, where she is currently head of the Social Cohesion Missions department. During her career at the CSA, she was in charge of the Women's Rights working group and head of the Diversity working group. Since 2009, CSA has had a barometer carried out each year to assess the perception of diversity.
---
Miranda Wayland, Head of Creative Diversity at BBC
Miranda Wayland is the Head of Creative Diversity at the BBC. In this role she is responsible for overseeing the overall on-air, onscreen diversity and inc lusion strategies across output; supporting the commissioning teams and independent suppliers to drive change, increase representation and ensure the BBC delivers against its strategic goals and public purpose.