IRIS Plus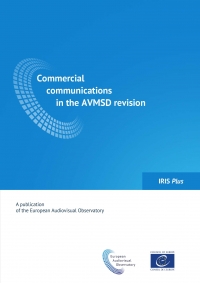 This new publication series from 2015 covers a selection of topics that are high on the European regulatory agenda, offering comparative and reliable information on a chosen topical issue in the perspective of the ongoing reforms of the legal framework on European and national level.

For each chosen topic, this new publication looks into:
the economic and technological backdrop
the international and European regulatory framework
the national implementation of these provisions
self- and co-regulation
case-law
recent trends.
The former version of the IRIS Plus series (until 2014) was a paid-for publication that featured a combination of a lead article, related reporting and a Zoom section, comprising overview tables, market data or practical information.
All published issues are now available online for free (see below).

01/04/2000
Authors: Bernt Hugenholtz & Annemique de Kroon, Institute for Information Law, University of Amsterdam
Who Owns the Rights to New Digital Uses of Existing Works of Authorship? Some stock taking reflecting the situation as of April 2000.
01/02/2000
Authors: Natali Helberger, Institute for Information Law, University of Amsterdam, Francisco Javier Cabrera Blázquez & Susanne Nikoltchev, European Audiovisual Observatory
The following contribution informs on the situation in the field of copyright and related rights in the year 2000. It focuses on the then applicable regulation and ongoing developments concerning WIPO and the EC.