Other publications
01/01/2012
Authors: Réka Sümegh, European Audiovisual Observatory
This article was written in German and is available only in German. It describes the Hungarian regulation on the protection of minors concerning cinematographic and other audiovisual productions.
01/09/2004
Author: Francisco Javier Cabrera Blázquez, OBS.
To understand fully the difference between unethical plagiarism and copyright infringement, one must first and foremost look at the interests that each of these norms protect. The ethical rule against plagiarism protects first of all the original author's reputation but also the interests of...
Print versions
Print versions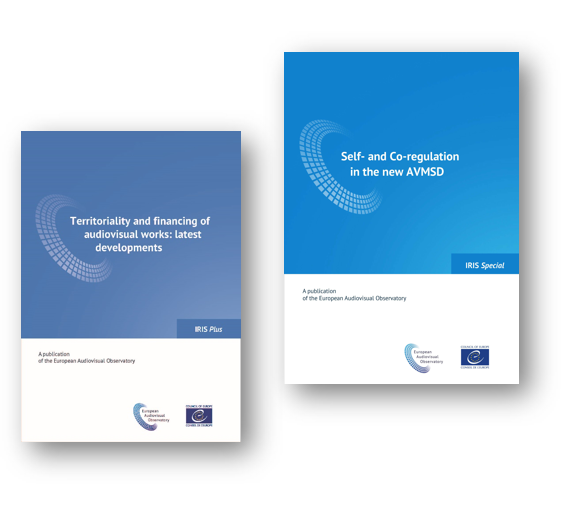 All of our legal publications are available for free download as pdfs from this page.
Some are available as print versions in the Council of Europe online bookshop
Follow us on Social Media
Follow us on Social Media